Wine Club Members enjoy FREE shipping on all orders!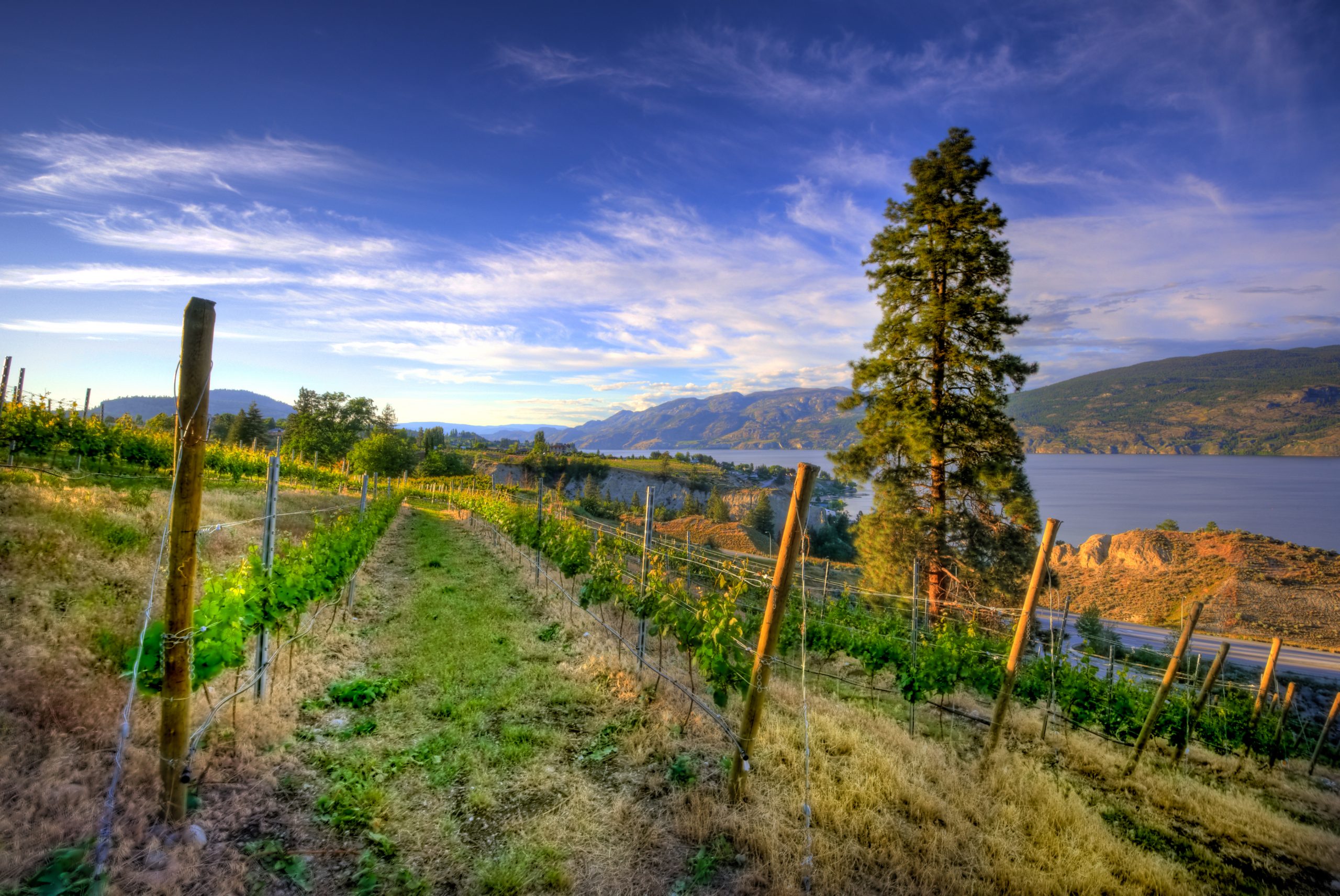 Lone Pine Vineyard
Located in Summerland, BC, Lone Pine Vineyard straddles a small ridge with a slight and mild West exposure leading over the ridge to a steep East exposure. The vineyard is in the transition zone from the ancient volcanic cone of Giant's Head Mountain to the silt glacier formed banks above Okanagan Lake. The soils and sub-soils are dense with many granite cobbles present which aide in drainage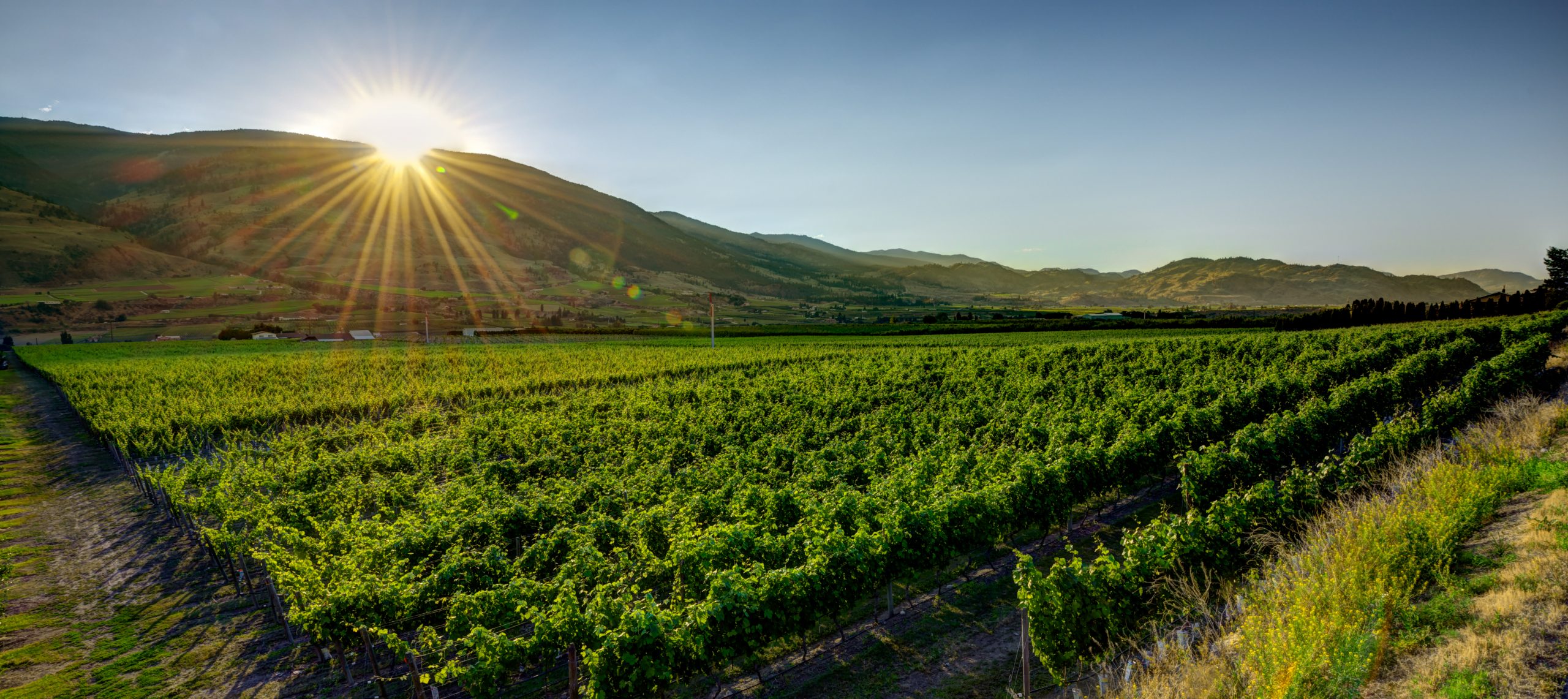 Cerqueira Vineyard
On the lower side of Black Sage Road between Oliver and Osoyoos, this vineyard has a gentle West facing slope. The soils are a heavy, slightly sandy loam with calcium carbonate covered granite cobbles throughout a deep profile. With the rough surface of the calcium carbonate, vine roots seek out these rocks for the small amount of water to be found on this surface. It is controversial to say that these vines are "feeding" off these minerals, but that's exactly what we believe is happening and it shows in the wines.
Sale Locations in British Columbia
Kelowna,Vernon & Kamloops
Stores
Cask & Barrel Liquor Store (West Kelowna)
Commonage Market (Vernon)
Glenmore Liquor Store
Metro Liquor Store
Monashee's Wine Spirits Beer (Vernon)
Urban Liquor Store
Stag's Head Liquor Store (Kamloops)
Sundance Liqour Store (Sun Peaks)
Turtle bay Crossing Liquor Merchants (Lake Country)
Restaurants
Basil & Mint
Delta Grand Hotel 
Earls (Vernon)
Elma Restaurant
Forno On 5th (Kamloops) 
Hotel Eldorado 
Hotel 540 (Kamloops)
Micro Bar Bites
Mittz Kitchen (Kamloops) 
Oak + Cru 
Noble Pig Brewhouse (Kamloops)
Pheonix Steakhouse (Vernon)
Powder Hounds (Sun Peaks)
Predator Ridge
Predator River
Rivershore Golf Club (Kamloops)
Romeos Kitchen & Spirits (Kamloops)
Sun Peaks Grand Hotel
Social 242
Terra Restaurant (Kamloops) 
Twisted Olive (Kamloops)
Voyageur Bistro (Kamloops)
Wedge Cheesery (Vernon)
West Coast Grill Prestige
Vancouver & Lower Mainland
Stores
Bottle Jockey Liquor Store
Everything Wine
Legacy Liquor Store
New District Liquor Store
Dollarton Liquor Store
Everything Wine Liquor Store 
Jak's Liquor Store
Jericho Corner Liquor Store 
Liberty Wine Merchants
Poot Moody Liquor Store 
Marquis Wine Cellars
Save On Foods – Whatcom
Save On Foods – White Rock
Sutton place WIne Merchants
Swirl
Village Liquor Store
Restaurants
Anh & Chi
Bistro Wagon Rouge 
Boulevard Kitchen & Oyster Bar 
Cichillo
Coal Harbour 
Fable Diner 
Fairmont Pacific Rim 
Forage Restaurant 
Havana 
Heirloom 
Homer St. Cafe
Lift Bar & Grill
Minerva's
My Shanti
Olympic Village
Opus Lounge
Pat's Pub Patricia Hotel
Piva Modern Italian Restaurant
Popina Canteen
Provence Marina Food Ltd.
Shipyards 
The Cascade Room
The Whip
Their There
Timber
V V Wine Bar and Lounge 
Rogers Arena
Rosewood Hotel Georgia
Vancouver fish Company 
Vancouver Lawn Tennis & Badminton Club
Vancouver Mariott Pinnacle Hotel
Vij's Restaurant
Vino Volo – Domestic 
West Restaurant
Wildebeest
Penticton & South Okanagan
Stores
BC Wine Information Center
Desert Country Liquor Store (Oliver)
Jak's Cherry Lane Liquor store 
Owl Liquor Store (Osoyoos)
Sage Pub Liquor Store (Osoyoos)
Save-On Foods
Restaurants
Miradoro Restaurant (Oliver)
Salty's Beach House
Spirit Ridge (Osoyoos)
The Cellar Wine Bar & Kitchen
Walnut Beach Resort (Osoyoos)
Watermark Resort (Osoyoos)
 The Islands
Stores
Caddy Bay Liquor Store (Cadboro Bay)
Cascadia Crown Isle (Quadra Village, Crown Isle, Langford & Uptown)
Cook Street Liquor Store
Dickens Liquor Shoppe (Sidney)
Landing Liquor Store (Nanaimo)
Vessel Liquor Store
Vintage Spirits
Jak's Discovery Harbour Liquor Store (Campbell River)
Jak's Timberline Liquor Store (Campbell River)
Lucky's
Save On Foods – Parksville
Save On Foods – Sydney 
Strath Ale, Wine & Spirit Merchants (Victoria)
Restaurants
Brentwood Bay Lodge (Victoria)
Church Street (Comox)
Wolf in the Fog (Tofino)
Wickaninnish Inn Pointe Restaurant (Tofino)
Fairmont Empress
Finn's Chophouse (Victoria)
Fishhook 
Heartwood Kitchen (Ucluelet)
Pagliacci's (Victoria)
The Livet (Nanaimo)
West Coast Grill (Sooke)
Woods (Pender Island)
BC Rockies & Area
Stores
Fairmont Mountainside Market (Fairmont Hotsprings) 
Restaurants
Copper Horse Steakhouse (Golden)
Emerald Lake Lodge (Field)
Kootenay Tamil Kitchen (Nelson)
Quatermaster Eatery (Revelstoke)
Quaaout Lodge (Chase)
Save On Foods (Prince George)
Truffle Pigs (Field)
West Coast Grill Prestige (Neslon)
Whitetooth Mountain Bistro (Golden)
Winston Bar and Bistro (Golden)
Whistler
Stores
Blackcomb Liquor Store
Nester's Liquor Store
Restaurants
21 Steps Kitchen + Bar 
Araxi
Caramba
Creekbread
Nita Lake
Pasta Lupino
Pizzeria Antico
Quattro